News
Drama as newly married man nabs his wife in hotel room with his friend
A newly married Nigerian man was left heartbroken after finding out that his friend and his wife were having an affair.
The disturbed husband, who just got married to his wife, claims he's been seeing some questionable behavior between the two, but every time he had a doubt about whether his wife was seeing his friend, he immediately brushed it off.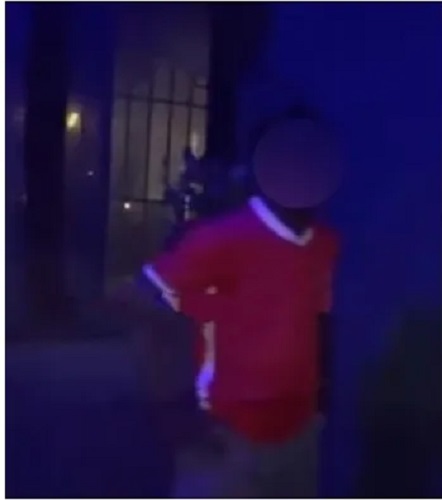 He stated that he at one point had to warn his friend Dennis to stay away from his wife after noticing their growing closeness.
He, however, had no idea the situation persisted until the moment he caught them pants-down in a hotel room.
In a viral video, the distraught husband who confronted his wife and her lover, who doubles as his friend, while venting his pain, repeatedly asked his wife why she didn't stay true to their marital vows to be faithful.
Watch video below,
In other news, a Nigerian man has reportedly called off his wedding to his fiancée over a phone gift from an unknown person.
The woman allegedly received an iPhone 13 Pro Max as a present from someone, and when her fiancé learned about it, he inquired as to who had given it to her, but she refused to tell him.
He confronted her to know who gifted her the pricey gadget, but she insisted on keeping the person's identity a secret.
He ultimately canceled their wedding to avoid any unanticipated problems in their marriage since he was suspicious of her behavior.