News
Lady shares message from ex-suitor mocking her for being unmarried 7 years after rejecting him
A lady has taken to Twitter to share a message she received from her former suitor, whom she rejected his "arranged marriage proposal" years ago.
The lady, a neurosurgeon, said she had politely declined the suitor and refused to become his wife as part of an arranged marriage seven years ago.
However, almost ten years later, the now-happy-married man sought out the woman who had rejected him earlier, just to make fun of her single status.
In the message, he gloated to her about having a beautiful wife and implied that she was still unmarried because of her attitude.
Sharing the screenshot of the message on the micro-blogging platform, the lady identified as @Neurochauhan wrote, "Msg from someone whom I politely declined ARRANGED marriage proposal, SEVEN YEARS BACK!!!"
Read the message below,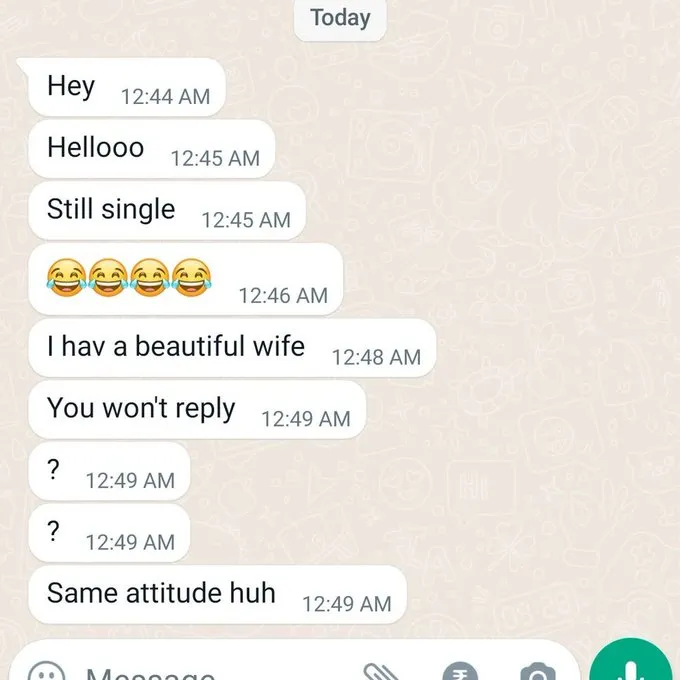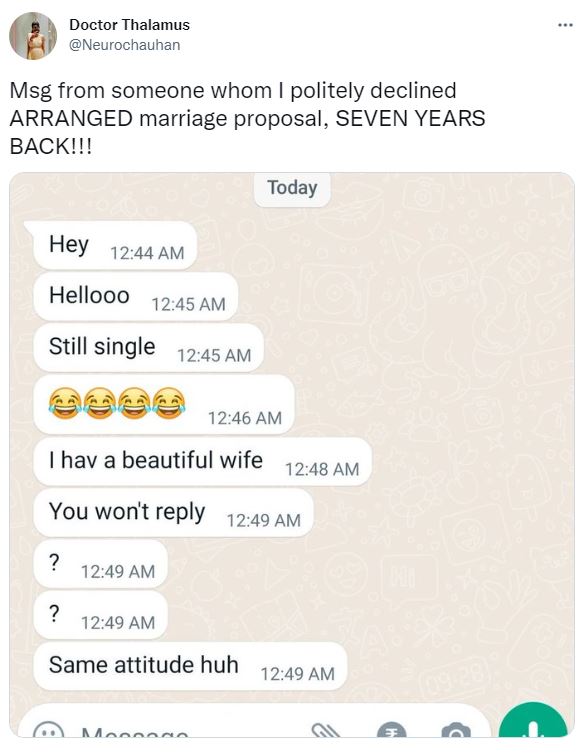 In other news, a Twitter user has given his reason why he feels women who undergo cosmetic surgery to enhance their backside can never be faithful.
According to the gentleman, any lady who has gone through the entire arduous and painful process of cosmetic surgery isn't going through all that just because of one man's attention.
He says a lady who does cosmetic surgery is seeking all the attention she can get and it's definitely not from one man.
He wrote on his page,
"You'd be lying to yourself to think someone opened their eyes, went under the knife to have big Bum Bum, go through all that process only to come out and be with ONE Man. LMAO! Doing yansh = I need all the attention I can get, I'm for the streetz. It's that simple!"